Grow your network and build trusted relationships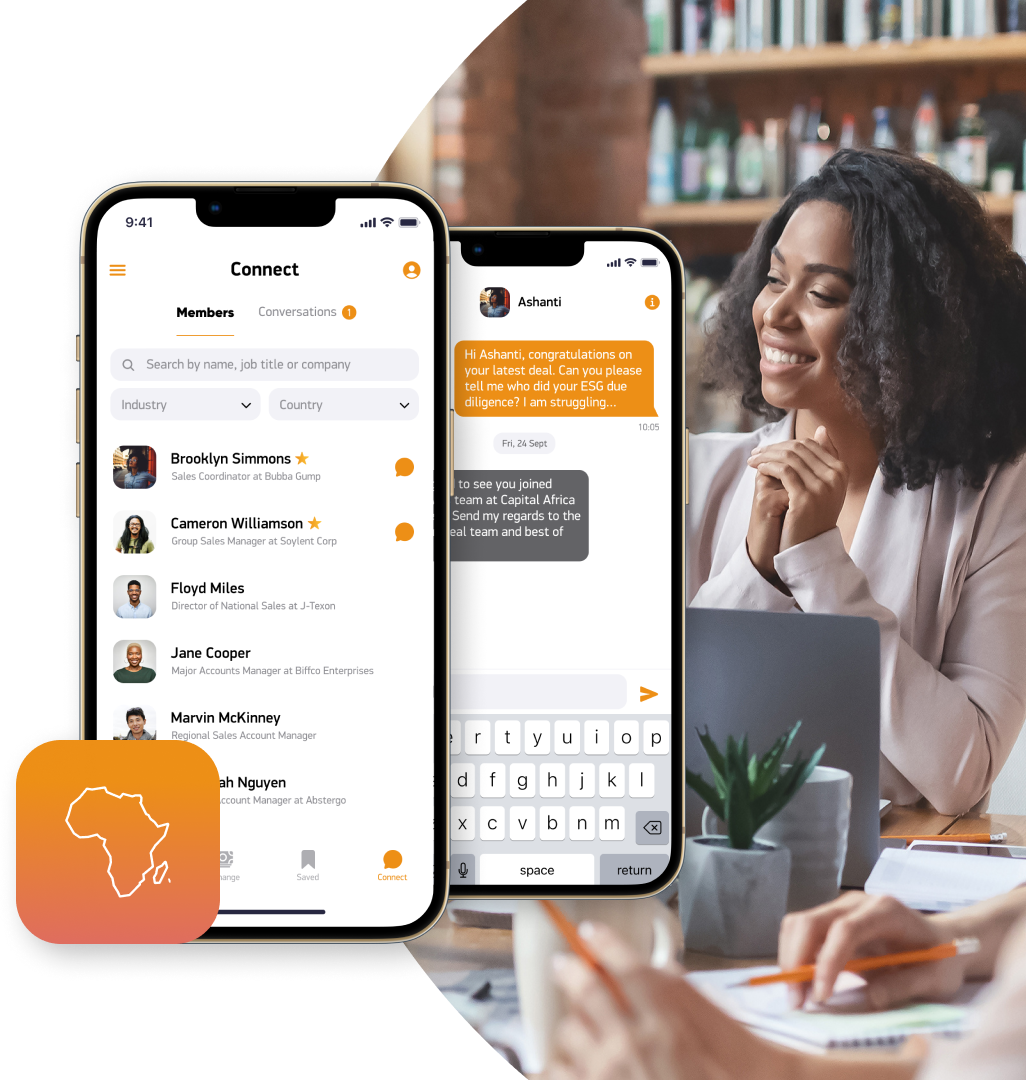 In partnership with
Africa Private Equity News is an investor intelligence mobile platform, trusted news and reference source for the African private equity community and other private capital asset classes in Africa and beyond. With access to information gathered from capital market participants, we provide accurate, timely and concise reporting of transactions, a wide range of views, analyses and insights from across Africa.
The app is simple to use and continuously updated to keep pace with the mobile technology and our communities' information requirements and expectations.
Africa Private Equity News

assists its user to: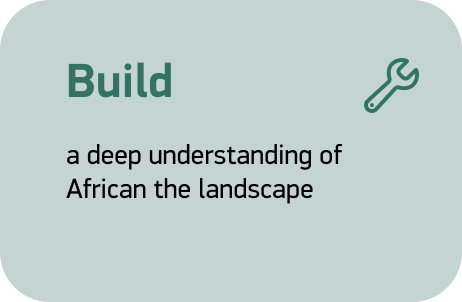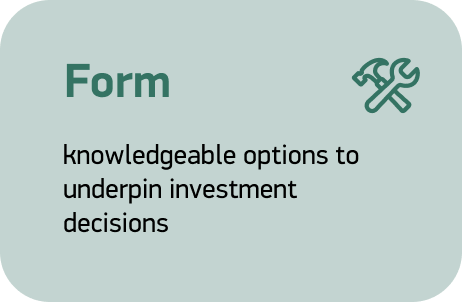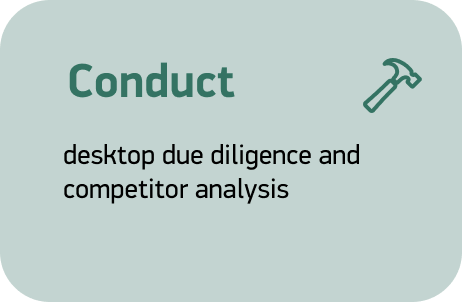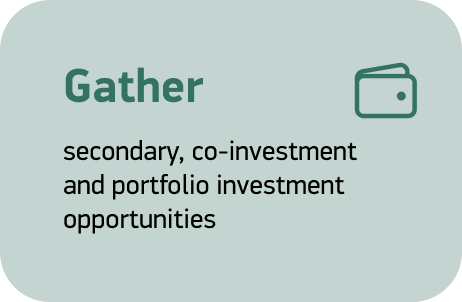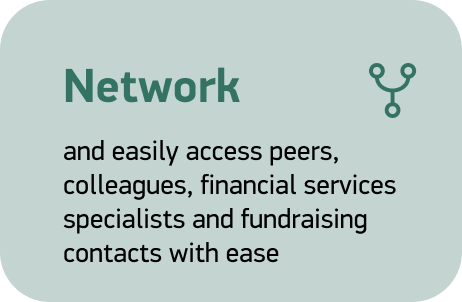 Launched, built, managed and curated in Africa, Africa Private Equity News is the leading investment news and community platform for the private equity, venture capital and broader financial services industries in Africa since 2014.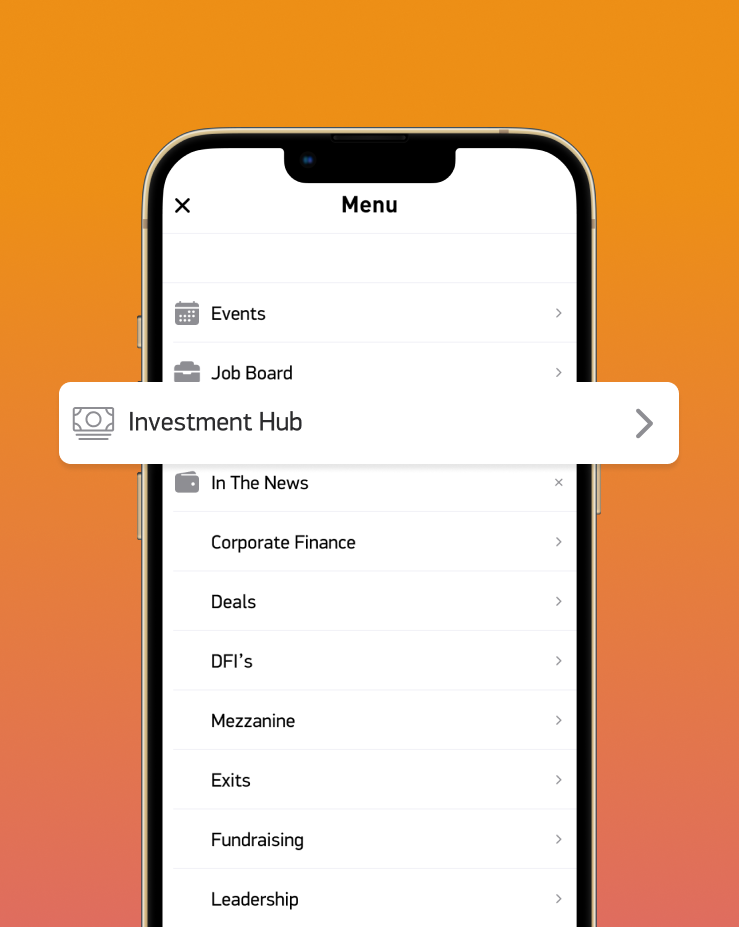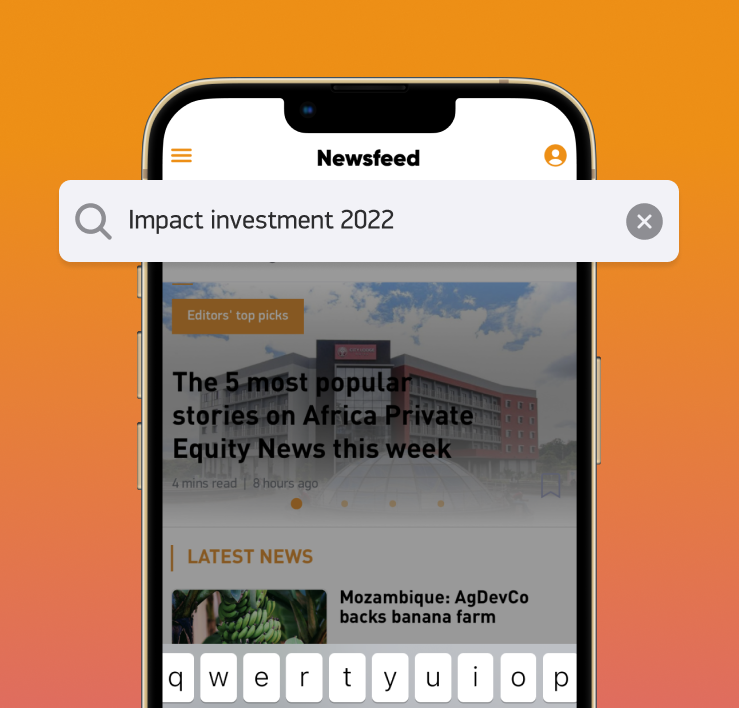 Managed by an experienced in-house team, the app offers a seamless blend of written and curated news, market data, expert advice, independent press releases, interviews and emerging trends across Africa. The special platform also features a monthly Dealmaker's Log, electronic newsletter, up to the minute exchange rates, currency converter, event and job board, podcasts and videos in one easy-to-access location.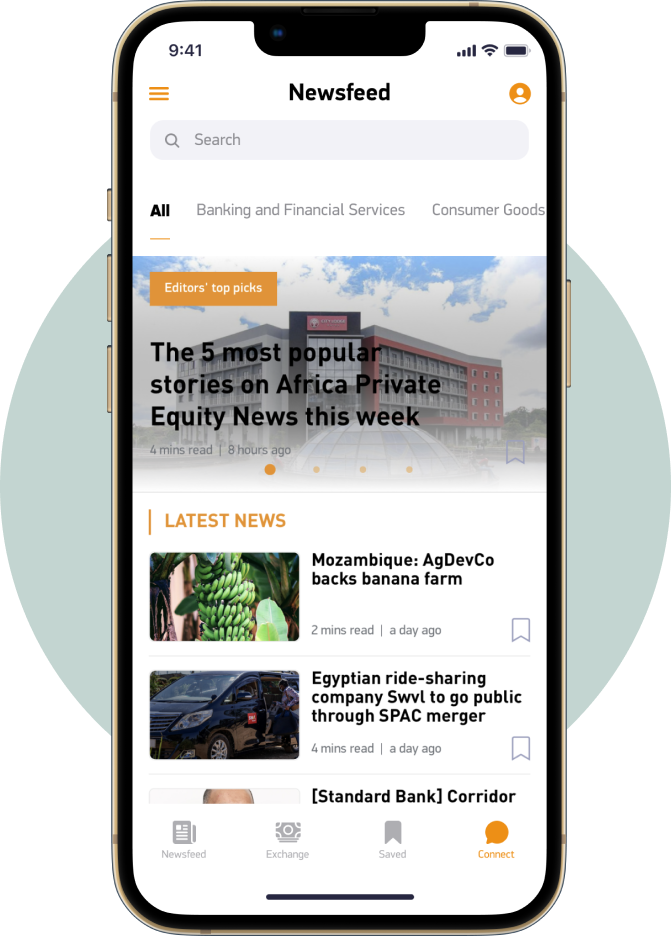 Breadth of
coverage

and

push notifications

The Africa Private Equity News application brings the latest news, events, training opportunities and vacancies direct to your mobile phone. Explore more than 550 hosted articles across 16 investment sectors, various transaction categories, four regional filters and a useful search function.

Breaking news mobile alerts are delivered daily to your Apple or Android smartphone device or tablet.

Try it now for free
Full up-to-the-minute
market data

and

industry tools

The app hosts several up-to-the-minute African currencies benchmarked against the US Dollar, British Pound, Euro and/or United Arab Emirates Dirham.

The basic internal rate of return (IRR) calculator quickly calculates any of these three variables – investment period in years, times money back, and IRR – simply by inputting two known values. The advanced IRR calculator offers more in-depth and accurate calculations of an investment's realised or unrealised IRR.

Try it now for free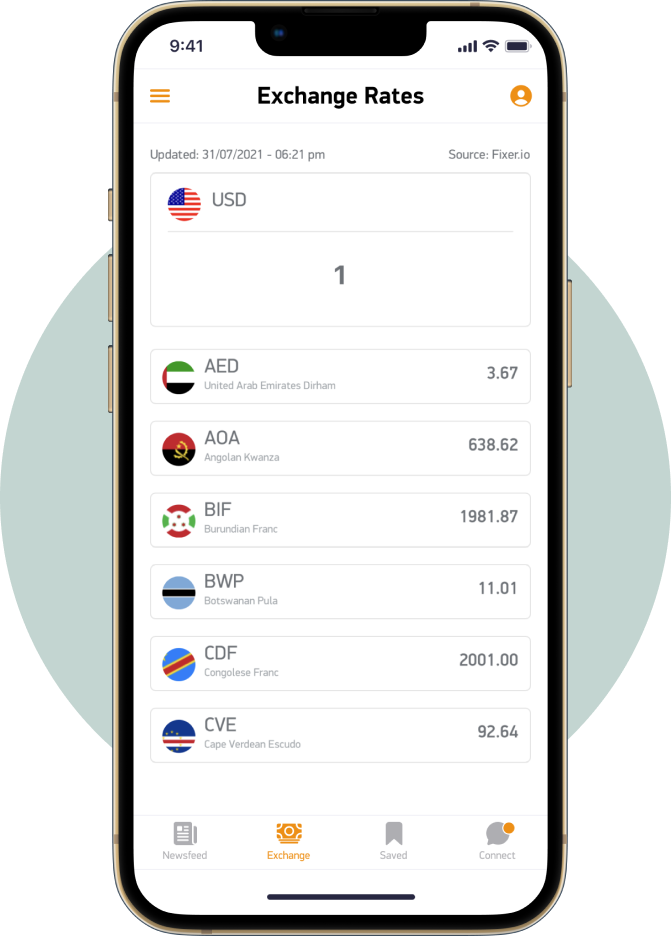 Connect
Expand your network and access financial services specialists, business and fundraising contacts with ease via our direct messaging platform.
Connect is an African Private Equity News Version 9 feature, available via the Apple App Store and Google Play Store.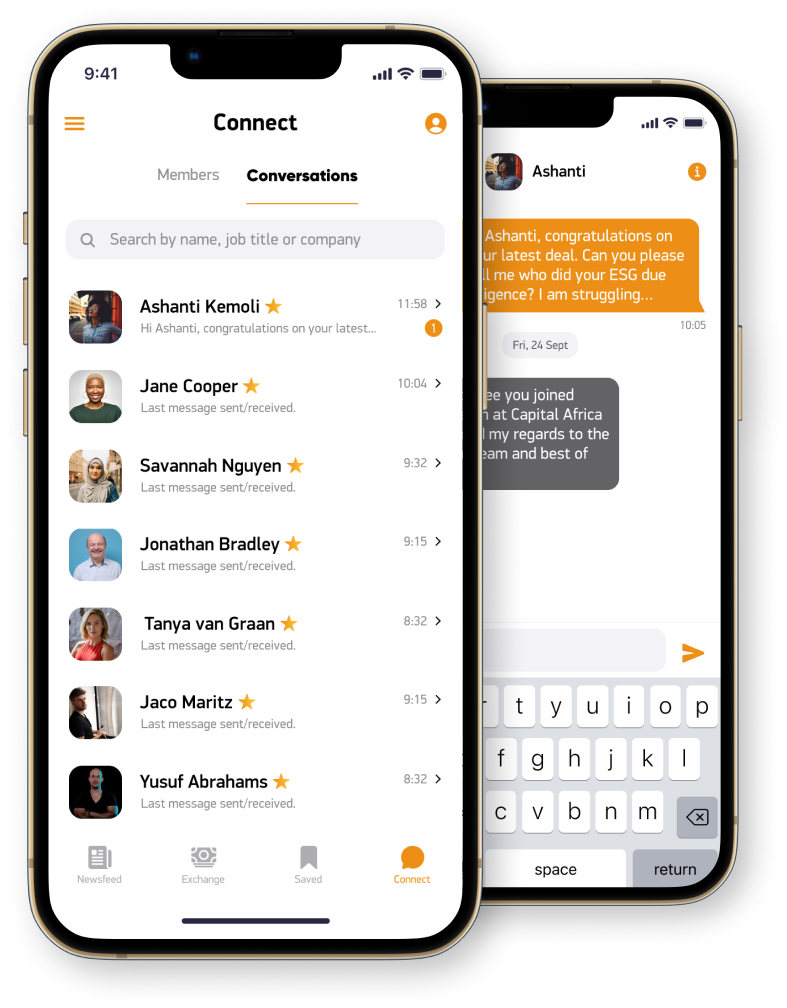 Connect in the
community of investors
The platform has earned the trust of its readers, sponsorship partners and industry veterans. We intend to build on this legacy by staying at the forefront of industry news and development, delivering the best quality services and empowering our users to connect and network across industry sectors and asset classes – ultimately driving investment into and from Africa.

Our Partners
In a continent such as Africa – with 54 countries – it is vital for deal-doers, new and seasoned, to stay abreast of local, competition and tax law trends. Africa Private Equity News is an ideal platform to share these knowledge and legal updates.
John Bellew
Head of Private Equity, Bowmans
Africa Private Equity News plays a vital role in disseminating local and foreign direct investment news from across the continent, building the required positive investment sentiment.
Andrew Pearce
Head of Leveraged Finance, Standard Bank
It is imperative to have access to best-in-class, secure and reliable financial and fund services for African-focused investors especially at a time when the African continent is seeking to attract more FDI. Therefore ITL is excited to team up with industry leaders: Bowmans, SAVCA and Standard Bank to endorse Africa Private Equity News which is a handy tool for investors and all those having a particular interest in the African PE industry. We are looking forward to growing our joint footprint on the African continent and positively contributing to Africa's prosperity.
Francoise Chan
Executive Director of Intercontinental Trust Ltd
Africa Private Equity News expresses SAVCA's mission of actively contributing towards a vibrant industry as a whole. Technology, such as this mobile app, will increasingly play a pivotal role in advancing investment throughout Africa.
Tanya van Lill
CEO, SAVCA
Collaboration and communication are key to unlocking the many opportunities arising across the continent. Africa Private Equity News provides the ideal platform for leading professionals to gain insights into the latest news, people, deals, and events shaping Africa's investment landscape.
Allan Wood
Head of Private Equity, Bowmans
Collaboration and communication are key to unlocking the many opportunities arising across the continent. Africa Private Equity News Africa Private Equity News is addressing a critical aspect of the ecosystem by providing at hand, through its different platforms, continental deal news for investors to gain a fair position of the market.
Eva Warigia
CEO, EAVCA